Laos Civil Aviation Authority Inspects FreeLLy Aviation
Date:2018-12-12 10:08:29
Author:FreeLLy
On December 11, 2018, a group of seven people, including Khampheng Sengvilay, deputy director of the Civil Aviation Administration of Laos, visited FreeLLy Aviation Service Co,.Ltd.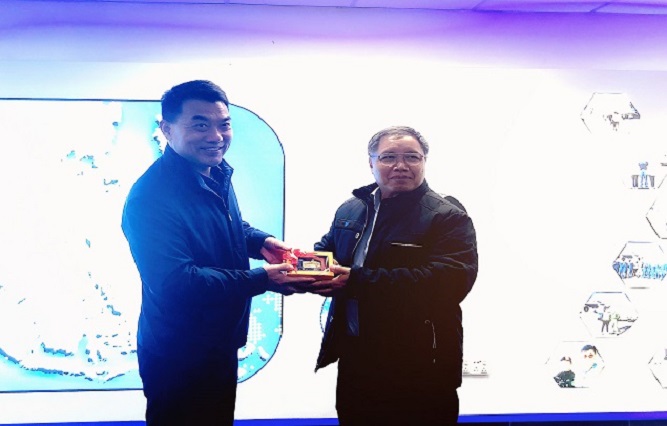 Accompanied by General Manager Yang Xiaofeng, Deputy General Manager Xie Andong and Operation Director Yu Rong, Deputy Director Khampheng Sengvilay and his party visited the FreeLLy office as well as the Shenzhen Airport. They had a good understanding of FreeLLy history, business sector, future planning, and other contents through the company's pictures wall. The two parties also exchanged thoughts on business projects. Deputy Director Khampheng Sengvilay fully affirmed the rapid development of FreeLLy Aviation in recent years and the development plan of the long-term and global layout. He also said that the Chinese outstanding enterprises like FreeLLy are welcomed to invest in Laos by the Lao Civil Aviation Bureau. Lao Government and the Civil Aviation Administration will fully support such investment.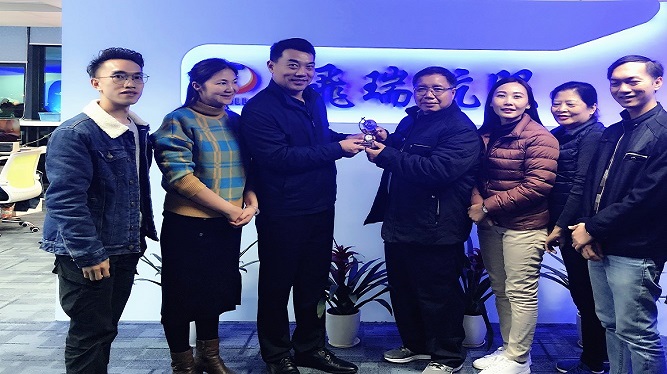 Deputy Director Khampheng Sengvilay on behalf of the Lao Civil Aviation Authority and Fei Ruihang General Manager Yang Xiaofeng exchanged gifts at the end. They believe that future cooperation between the two sides will greatly promote the development of the aviation industry of the two countries.