FreeLLy Aviation Catering Management System Won the National Intellectual Property Management Certification
Date:2019-04-28 10:23:44
Author:FreeLLy.
On February 28, 2019, the aviation catering management software developed by Youngsun Catering Service Co. (hereinafter referred to as Youngsun), a sister company of FreeLLy(Shenzhen) Aviation Service Co., Ltd. (hereinafter referred to as FreeLLy), has won the national GB/T29490-2013 management system certification. Not only it is the national recognition of the service standard and service capability of the FreeLLy but also it is the recognition of the company's core value and ultimate goal.
Youngsun is an aviation catering service company exclusively for high-end passengers traveling on private jets. Not only do we have a private kitchen, but more than 20 top chefs are always on hand to serve you delicacies from around the world. We also work with numerous global five-star hospitality to satisfy your tastes in a timely manner. To deliver a fresh meal, we strictly control the quality through the whole supply chain, starting from the procurement to the preparation until transportation.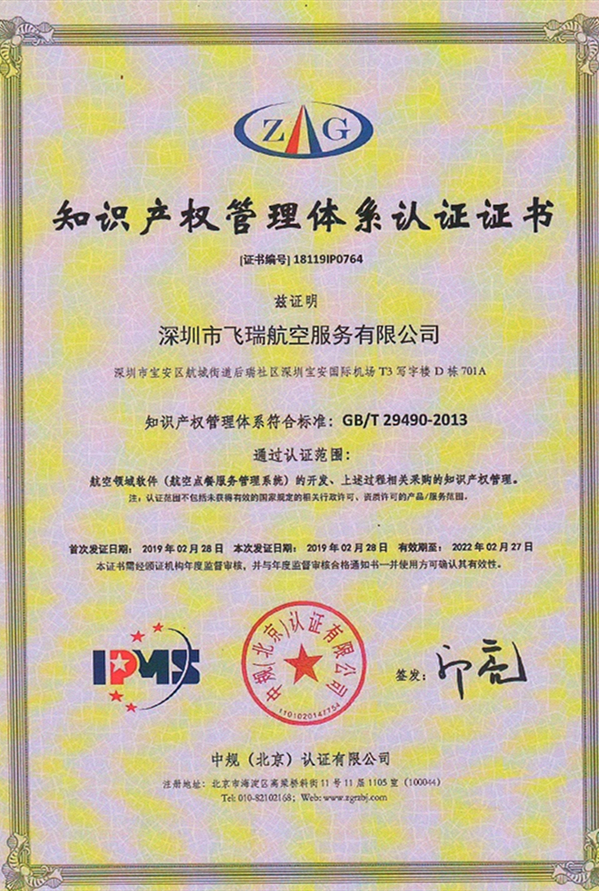 Our catering service now is available 24/7 in the following places: Shenzhen, Shanghai, Xi'an, Wuxi; Phnom Penh(Cambodia), and Sihanoukville(Cambodia), etc.