Interview by Aircraft Nurse.
Date:2016-05-05 18:58:39
Author:FreeLLy
FreeLLy: The promulgation of the "Opinions" on May 17 accelerated the development of general aviation. In the next development process, FreeLLy will continue to steadily and steadily, down-to-earth, and step by step to become bigger and stronger.

AirCraftNurse: On May 17, the State Council issued the "Guiding Opinions of the General Office of the State Council on Promoting the Development of the General Aviation Industry", which is an icebreaking move in the general aviation. So what's your thought on the future development of the general aviation industry in China?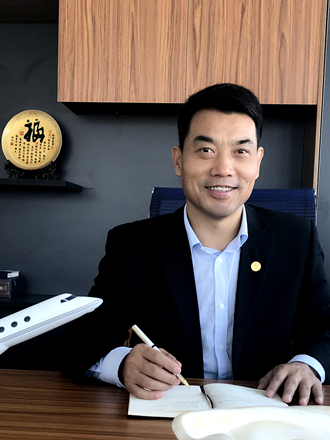 FreeLLy: The "Opinions" is important for general aviation development, which clarifying the development goals and prospects. In the early days of the GA industry, FreeLLy has conducted in-depth research and analysis on the market. The policies now have strengthened our confidence and belief in some ways.
AirCraftNurse: Specifically, the policy has made specific arrangements from the aspects of cultivating the GA market, accelerating the construction of general airports, promoting industrial transformation and upgrading, expanding the opening of low-altitude airspace, and strengthening the whole process of safety supervision. So how will these measures affect your company? Can you briefly talk about it?

FreeLLy: At present, FreeLLy will continue to develop in accordance with the established goals and strategies, follow the pace of industry trend, accelerate the development process, continuously improve ourselves to ensure that FreeLLy will always be at the forefront of the industry as the industry leader.

AirCraftNurse: Many experts predict that the GA industry of China will usher in rapid development, then what's the new planning for FreeLLy accordingly?
FreeLLy: FreeLLy will continue to steadily develop ourselves under the benefit of the policies and rationally plan the company layout.
Ending: FreeLLy is the "crystallization of love", which means the achieved outstanding success cannot be separated from the efforts of the FreeLLy family. At the same time, AirCraftNurse sincerely hopes that FreeLLy will have a bright future and continue leading the industry.
Author: Air Craft Nurse (Douban.com).
Source: https://www.douban.com/note/570493749/